They said it
Nin, Tanjug, June 23, 2011 / The Prosecutor's Office for Organized Crime has been looking into "questionable privatizations" for several months now, Justice Minister Snežana Malović stated Learn more...
23. 06. 2011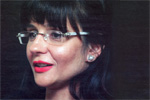 Blic, June 22, 2011 / 'I used to finance political parties, but I have stopped doing that long time ago. That is the least profitable investment. Our politicians do not keep their promises and they'll do anything to prove not to have been in such an arrangement...', businessman Milan Beko says in his interview with the 'Blic' Learn more...
22. 06. 2011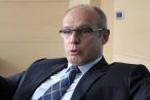 B92, Blic, Tanjug. June 19, 2011 / The Serbian government is discussing state officials' immunity so it would not represent a protection from criminal prosecution in case of corruption Learn more...
19. 06. 2011