/
/
/

New measures in combat against corruption announced

New measures in combat against corruption announced
June 19, 2011
The Serbian government is discussing state officials' immunity so it would not represent a protection from criminal prosecution in case of corruption.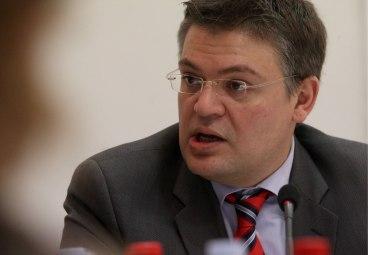 Slobodan Homen (Beta, file)
Justice Ministry State Secretary Slobodan Homen has stated that this is one of the measures in combat against corruption.
He told daily Blic that the government was discussing MPs, ministers, judges and prosecutors' immunity.

Homen explained that the measure was proposed by the EU experts.

"Key is to establish a mechanism for establishing a clear coordination among state bodies that deal with combat against corruption. That should provide constant monitoring of corruption issue so all competent organs would be informed from the start about possible corruption," he was quoted as saying.

According to him, it will include proactive investigations and all state bodies will be obligated to learn about all suspicious transactions without waiting for criminal charges to be filed.

He also added that he would regularly inform European partners about all possible corruption cases.

The EU experts gave several recommendations – police and prosecution's proactive approach, reevaluation of officials' immunity and software solutions that would help the prosecution and police.

Homen explained that this would allow the police and prosecution to monitor competent organs' actions at all times and added that it was necessary to provide electronic data interchange and access to databases.

"This would strengthen cooperation between police and the prosecution and it would prevent some cases from ending up in a drawer," the Justice Ministry state secretary pointed out.