/
/
/

City says Port management canceled meeting

City says Port management canceled meeting
July 07, 2011
A meeting between Belgrade Mayor Dragan Đilas and the management and owners of the Port of Belgrade scheduled for yesterday was canceled.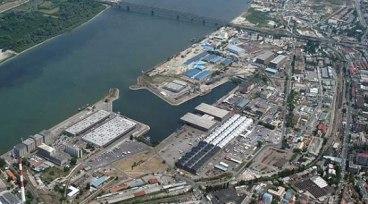 A view of the Port of Belgrade (file)
The city administration said the it came "at the initiative of a representative of that company", Beta news agency reported.
The meeting, it was explained, was canceled because earlier on in the day the mayor, at their request, received representatives of the Club of Small Shareholders with which the Port of Belgrade company was in a court dispute.

A communication issued by the Port of Belgrade states that the owners and management of the Port of Belgrade had expected the meeting with the mayor to be "constructive and that it would finally contribute to solving the problem affecting relations between the City of Belgrade and the Port of Belgrade for the last few years."

"We wanted to present to you a model of public-private partnership which would have brought our stances closer together. Unfortunately, with this you have put us in an unequal position which is far from a partnership. We have understood this as a new demonstration of 'political will'," reads the Port of Belgrade communication.

It was emphasized that the Port of Belgrade administration still wants to hold a constructive meeting with the mayor. Following the communication, Đilas said that the role of mayor of Belgrade is a public function which he is performing "solely protecting the interests of Belgrade's citizens."

"I can't accept anyone suggesting who I should see and who I should not see. I am open to all talks which could contribute to solving problems, and that goes for the Port of Belgrade, too. We are available to everyone, if it is in the interests of the city," underlined Đilas.

The Port of Belgrade is in a dispute with the City of Belgrade over land usage rights. Recently, the Higher Court temporarily banned the Port of Belgrade from using 100 hectares of disputed land.