June 10, 2013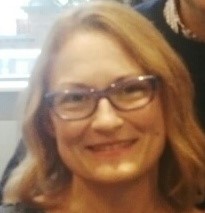 Miroslava Milenovic
Member of the Council


She was born in 1963.
She graduated from the University of Belgrade in 1984, and at the Faculty of Political Sciences in 2004 acquired the certificate of specialist for the fight against terrorism and organized crime. She attended and received certificates from courses for chartered accountant at the Association of Accountants and Auditors of Serbia, as well as ACCA in the UK and the European Centre for Peace and Development. She obtained a certificate of Certified Fraud Examiner in the USA. She also attended SAP Solution Academy, BoldSolomon in London, IFEX in Prague, as well as the Management Centre in Belgrade.
She has over thirty years of working experience in administration, finance, accounting, tax regulations, as well as years of experience in financial advisory and consulting services in in the field of internal audit.
In 2002, she was a special adviser to the Minister of Finance, Head of Unit for the Utilities Restructuring within the Ministry of Finance as well as the Secretary of the Government Commission for the restructuring of public enterprises. She also participated in drafting the Law on Accounting and Audit. She has been a member of the Anti-Corruption council since 2012.
In 2013, she was a special adviser to the Minister of Economy in the Ministry of Economy.
Since 2007, she worked as a Senior Forensic Advisor to Special prosecutor for Organized Crime in Serbia sponsored by the USA Ministry of Justice.
As an expert of the Council of Europe, OSCE, UNODC she has designed and held training of police, prosecutors and judges around the world to improve the efficiency of financial investigations.
In 2015, she was awarded a Person of the Year by the OSCE for the fight against corruption and freedom of the media.
In the course of 2016 she has been delivering training to combat money laundering and terrorist financing, to effectively conduct financial investigations, to find hidden assets, etc.
She speaks English. She has two children, a daughter of 29 years of age and a son of 21.